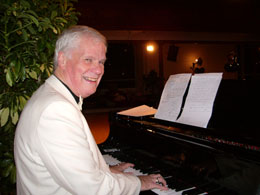 The Ian Rae Collection
I've been writing music for fifty years now - quite a thought! - all sorts of music - pop songs, folk songs, songs for pantomime, music for theatrical productions, video, radio,television, Christmas carols to jazz numbers. Some have made money - some haven't. But looking through the collection I decided that I might as well put most of them on the internet - there's no point having songs and music that no-one ever listens to. So here they are - warts and all - please feel free to listen and download - there should be something for everyone. Sadly some are missing - I went to Ravello in Italy (where Wagner is reputed to have created Parsifal) and returned with "Don't Hanky Panky With A Girl Like Widow Twankey" - maybe I'll have time to record it someday.
This website will feature many of the songs, including ones written for five musicals - The Amazing Adventures of Alice, The Spotted Boy, Olympus the Musical, I Hate Musicals and The Big Deal. Most of the lyrics are mine - but where I have collaberated with another lyric writer - two of my favourites are William Shakespeare and Robert Burns - the names will be mentioned. Plus if you're into relaxing to gentle music there is the music from two albums - Crystal Caves and Galene
There will also be some comments on the songs - at least the ones that I remember writing - with estimates of when they were written - so please start listening.....
Copies of the sheet music and backing tracks for many of the songs are available for immediate download at www.SheetMusicPlus.com. To purchase a copy of either the sheet music or the backing track please use the link below. Songs which have sheet music are marked with a * and those which have backing tracks are marked with a +
Ian Rae's Music at Sheet Music Plus
In addition I have now added a new website of songs for children at